Multi Spectrum Technology: Multiple Simultaneous Frequencies.
(Not just a couple switching)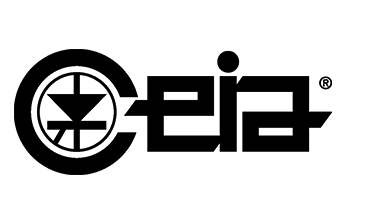 Handle Variation without False Rejections.
Ceia's multi-spectrum technology was introduced to the U.S. marketplace in 2009. Since that time, Ceia has quickly become the "go-to" supplier for difficult applications. 
As you can imagine, penetrating the United States metal detection marketplace, that has long been dominated by a few key players, is no easy task. Only with innovative technology, that is able to prove itself in demonstration and field testing, is market share gain possible. 
In 2012, Heat and Control and Star Packaging began the garguantuan task of taking on the big boys. By asking our customers for the hardest applications, or just a chance when they had issues, we have been able to show the Multi-Spectrum technology advantages to our happy customers. 
Multiple Frequencies operating simultaneously allows for a divide-and-conquer approach. Attacking product effect and specific metal types, while still filtering occasional interference, the metal detector is able to handle variation that is very common in production facilities. Our customers appreciate the reduction in false rejection, while still maintaining (and increasing) their overall sensitivity obtainment.
Star Packaging Machinery is a Texas based business located in Austin, TX serving Texas, Oklahoma, Louisiana, Arkansas, Missouri, and Kansas.
Star Packaging is a private, family-owned business specializing in Filling, Packaging and Product Inspection equipment sales and support. Our family has been working with clients large and small in the United States on Checkweigher, Metal Detection, X-Ray, Vision, Case Packing, Cartoning, Shrink, and Palletizing projects since 1984.
Ceia Metal Detection  is distributed and serviced by Heat and Control in the United States, and Star Packaging has been chosen by Heat and Control to be their exclusive partner in Texas, Louisiana, Oklahoma, Arkansas, Kansas and Missouri for support of the Ceia Metal Detection product line.
Our employees have a large amount of experience dealing with manufacturing clients in the food, pharmaceutical, personal care, and contract packaging industries.
If you are looking for better metal detection, reduction of false rejects, consistent performance, and durability, then you can be confident that the Ceia Metal Detection system will be fully sufficient for your quality control procedures.
If you have questions, would like to arrange a call to discuss, or would like a representative to visit you, please: