Star Packaging Machinery is a Texas based business located in Austin, TX serving Texas, Oklahoma, Louisiana, Arkansas, Missouri, and Kansas.
Star Packaging is a private, family-owned business specializing in Filling, Packaging and Product Inspection equipment sales and support. Our family has been working with clients large and small in the United States on Checkweigher, Metal Detection, X-Ray, Vision, Case Packing, Cartoning, Shrink, and Palletizing projects since 1984.
Our employees have a large amount of experience dealing with manufacturing clients in the food, pharmaceutical, personal care, and contract packaging industries.
We primarily stick to end of line packaging and product inspection, and also sell net-weight filling systems. Take a look at our manufacturing partner list for our most up to date available equipment

Ishida X-Ray
Japan
In 2016, Ishida brought to market a new series of X-Ray systems, designed to provide unriveled performance at a lower initial investment. The Genetic Algorithm of the Ishida X-Ray series allows images to be filtered with a high degree of accuracy to provide supeior results. Our clients couldn't be happier that the user interface has been simplified to provide high level sensitivities on metal, glass, stone, rubber, bone, and other common contaminants. Take a look at the video below for a brief introduction.

Weightpack
Italy
The Weightpack powder filler works on the principle of assisted gravity dosing with electronic real-time control of the fill weight. Each filling and weighing station is composed of a precision dosing system and a continuously monitored weighing cell. A slightly tapering funnel, gravity fed from the bottom of the rotary receiving tank, directs product to the container, the funnels section's flow rate is governed by a servo motor driven double auger, and the exact dose controlled by a high speed pneumatic pinch valve. The open container rests on a high precision electronic load cell platform equipped with independent electronic components.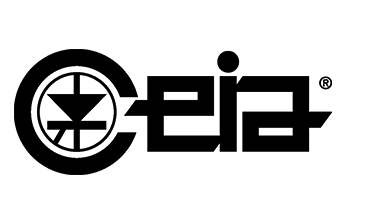 Ceia Metal Detection
Italy
Multi-Spectrum technology from Ceia was brought to the marketplace in 2009. Ceia is a metal detector only company, focusing on commerical, industrial, and military metal detection systems. The R&D spending on metal detection technology far surpasses competition, allowing Ceia to bring superior technologies to the marketplace 5-10 years before competition, and leaving competition behind. Utilizing multiple simultaneous frequencies increases performance and ability to handle variability within a production run. Don't be fooled by imitators. Find out why businesses have trusted Ceia in their facilities with multi-spectrum technology since 2009.

Graco Hot Melt Glue Systems
Minneapolis, MN
By controlling the temperature in the system, Graco is able to have constant viscosity in their system and the Graco hot melt glue systems eliminate adhesive char in your system. With a 10 minute start-up, there is no longer a need to send people in early to start up the adhesive. Using First-In-First-Out technology, you only use the adhesive you need. Our clients are seeing between 40-75% adhesive savings by switching to the Graco Invisipac system.
Let us bring this technology to you. Request a visit from our demonstration truck.